Size apparently matters for Arby's, which broke extreme Guinness World Records to market its new "pouring rights" partnership with Coca-Cola.
The Atlanta-based sandwich chain, which is controlled by Roark Capital Group, said Tuesday it completed its nationwide conversion from PepsiCo Inc. (Nasdaq: PEP) to rival The Coca-Cola Co. (NYSE: KO) beverages, and celebrated with a pair of Rick Moranis-esque advertising stunts: creating the world's "largest" and "smallest" ever advertisements.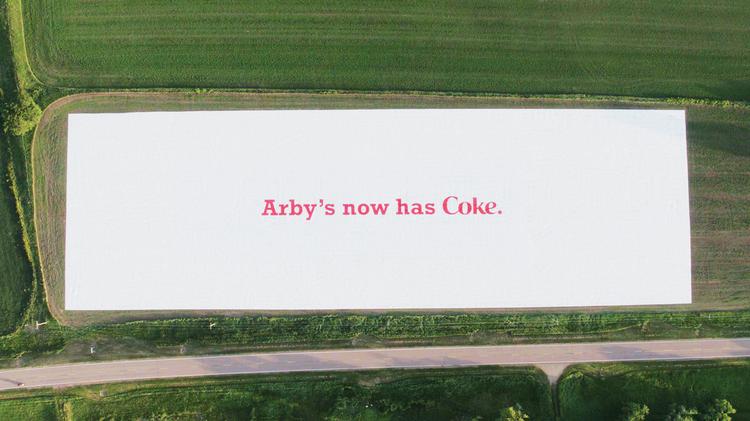 Guinness World Records certified a 212,000 square foot (nearly five acres) ad that reads, "Arby's Now Has Coke" as the largest advertisement ever. Arby's displayed the ad in Monowi, Neb., the smallest town in America, which is the sole home to Elsie Eiler, the city's mayor, bartender and librarian.
Read more at Biz Journals: https://www.bizjournals.com/atlanta/news/2018/06/19/arbys-channels-rick-moranis-twice-to-market-new.html