Today is #SpiritDay, an anti-bullying campaign in support for LGBTQ youth taking place accross the country and online. In honor of the campaign, Kellogg's and GLAAD have created "All Together" cereal which combines all your favorite breakfast cereals, like Apple Jacks, Rice Krispies, Froot Loops, Frosted Flakes, and Frosted Mini Wheats, into one box. In addition to supporting a good cause, the combination of all cereals is wish fulfillment of any kid who ever wanted to fill their bowl with every cereal option at a hotel breakfast bar.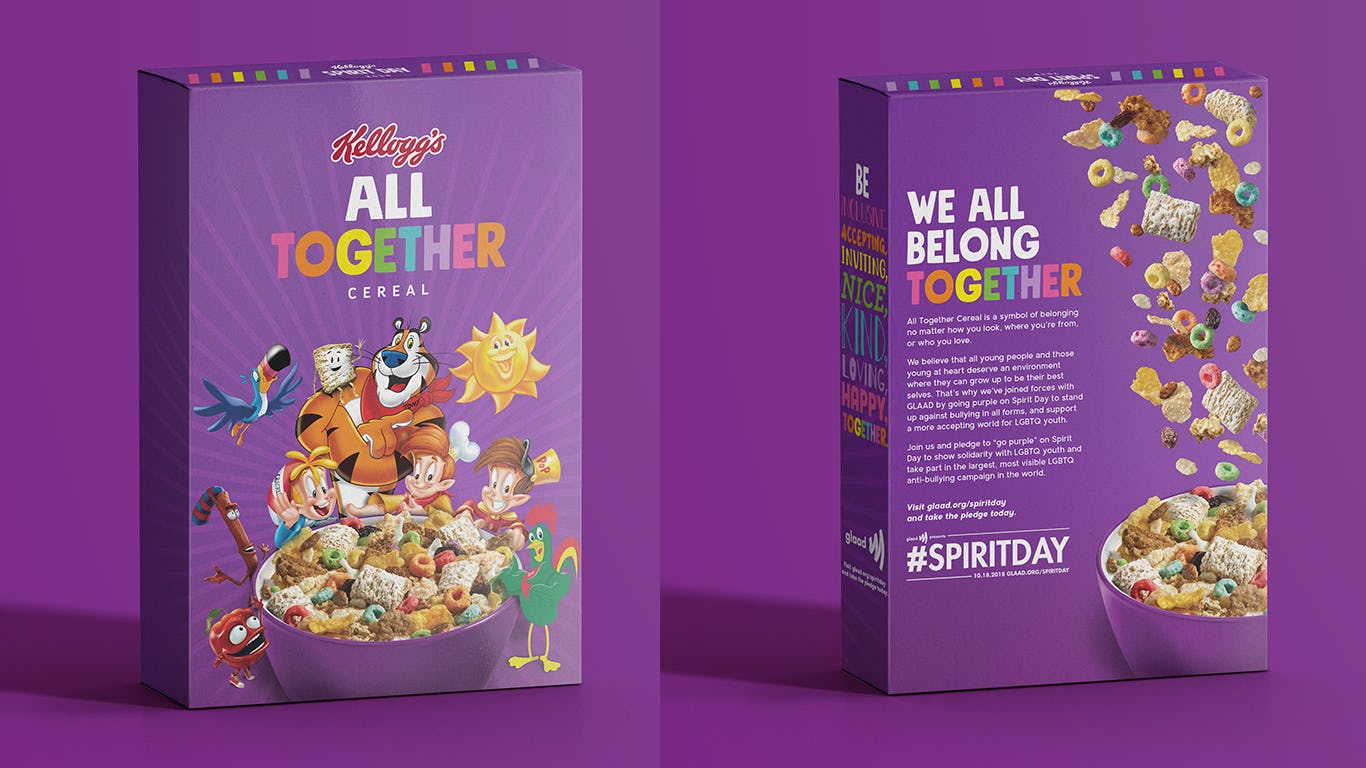 "At Kellogg, we are committed to a diverse and inclusive environment," said Global Head of Diversity and Inclusion Mark King in a press release. "We have long been allies and supporters of LGBTQ employees, their families and the community."
The message of the partnership between Kellogg's and GLAAD is made clear on the packaging for the "All Together" cereal box: "Be inclusive, accepting, inviting, nice, kind, loving, happy, together." The box, which is Spirit Day purple, also very adorably features mascots for some of the company's best known cereals, like Tony the Tiger, Toucan Sam, and Rice Krispies trio Snap, Crackle, and Pop, all gathered around a bowl of the All Together cereal. Truly the collab we've all been craving.
Read more at Bustle: https://www.bustle.com/p/glaad-kelloggs-all-together-cereal-combines-all-your-favorite-breakfast-cereals-in-honor-of-spiritday-12608959